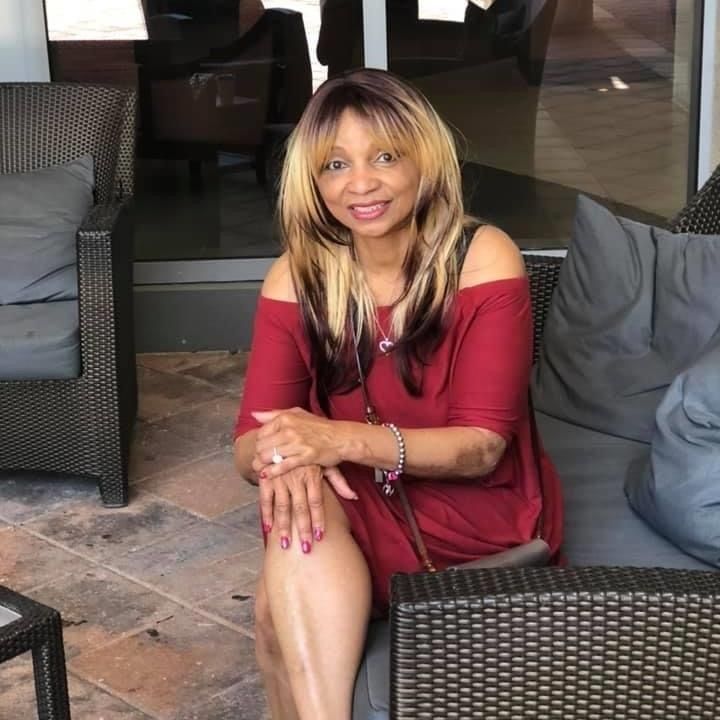 For anyone with a serious medical condition, the journey to a diagnosis is one of swarming anxieties, frustrations, and unknowns, and can often require what feels like superhuman courage and perseverance. It's a journey that Sharon Rivera Sanchez remembers vividly, one that ultimately led to successful treatment, patient advocacy, and an enduring mission to help others like her.
"This Sinking Feeling"
For years, Sharon received regular annual mammograms. In 2013, her clinic called to alert her to the presence of a benign cyst, something they affirmed after her 2014 checkup. The following year, things were different.
"In 2015, within maybe 20 minutes after leaving [the clinic], my husband called me and asked me [if I left] something at the clinic," Sharon recalls. "He said, 'Well, they called you and they wanted you to schedule another appointment.' I got this sinking feeling, and it was a totally different feeling than I got when they called in 2013."
Soon after Sharon got home, she scheduled an appointment with her OBGYN, who, upon examination, gave her the news: Sharon had a tumor in her breast. He urged her to schedule a 3D with the clinic. She did, and a barrage of testing followed to confirm the presence of the tumor. They took X-rays, an ultrasound, and a biopsy: "This whole time," she remembers, "I'm still having this sinking feeling."
After the biopsy, the clinic asked Sharon to come back the next day, ideally with a friend or loved one for support: she brought a girlfriend along. Sure enough, the test revealed that the tumor was cancerous. The clinic scheduled an MRI for later in the day, so Sharon and her friend walked to a nearby mall. There, Sharon says, "I was just in a daze, because [my girlfriend] said, 'What are we doing here? Are we shopping? I think you need to call your husband.'"
They returned for the MRI. "I kind of lost it there," Sharon says. "Being in an MRI machine, I really kind of lost it." Sharon started crying, which disrupted the testing process. The doctors brought her friend inside, which calmed Sharon down and allowed the MRI to continue. The diagnosis was confirmed: Sharon had triple-negative breast cancer. The treatment phase began right away.
In Treatment
"From there, everything moved really, really fast," Sharon says. "[I] had all these appointments with doctors I have never, ever heard of." While navigating the new demands and obligations of treatment, Sharon went to work educating herself about her condition and her options.
"I always say that the doctor has many patients, but you are your best advocate because you're one person and you can research."
Initially, Sharon was very averse to the idea of chemotherapy, in part because she observed its negative effects on her stepfather. "One day he had lung cancer, and within six weeks he passed away," she recalls. "I saw what the chemo did, so I was just terrified of chemo." At one treatment center, Sharon recalled seeing a small statue in the building: "[The statue] looks like a chicken with hair everywhere, and I was convinced that I was either going to die [from chemotherapy], or it was going to leave me like that statue."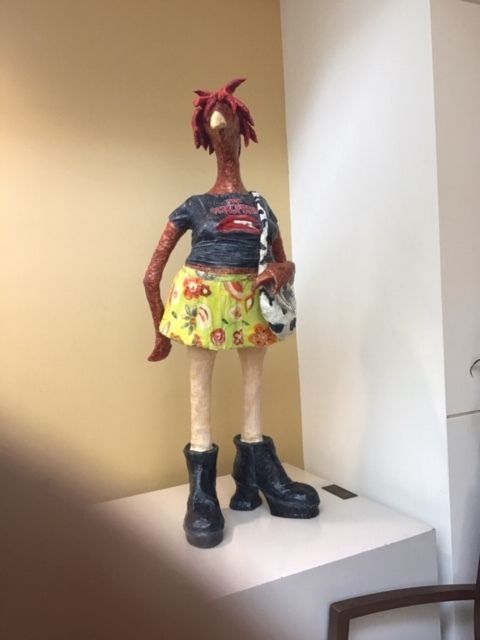 For Sharon, it was crucial for physicians and care teams to understand her way of thinking, sympathize with her anxiety, and take the time to explain things to her in an objective and detailed manner. Eventually, a doctor at Johns Hopkins convinced her to enter chemotherapy. "I think she picked up on the fear. She was just really, really honest with me and explained triple-negative [to me]," Sharon says. "To me, that's a caring doctor."
In the end, Sharon had the tumor removed, and then received chemotherapy treatment. However, because she was experiencing neuropathic side effects, the treatment was terminated two doses ahead of schedule. Concerned that the treatment she had received was not enough to eradicate the cancer, Sharon began researching additional options, and eventually found hope in the form of clinical trials.
"I went to the doctor so much. I didn't feel comfortable leaving the doctor," Sharon says. "I wanted them to constantly check me. So I'm like, 'Let me look at this clinical trial stuff.'"
Clinical Trials: Finding New Treatment Options
When Sharon asked about clinical trial options with her doctors, they were often dissuasive, inferring that there were few, if any, studies for which she would qualify, due to how rare her form of cancer was. She recalls, "One doctor even said, 'Kind of a crap shoot. You just have to sit and wait, and hopefully it doesn't come back.'" Unconvinced, Sharon continued to research in the hopes that another option would emerge.
One day, she found something: on Triple-Negative Breast Cancer Day, renowned breast cancer surgeon and physician Dr. Kristi Funk appeared on television to raise awareness about the rare and aggressive condition, and to promote a new clinical trial for triple-negative patients and survivors. Dr. Funk and her team were researching a blood test that, according to her, "[Aimed] to detect recurrence easily and early at a point where we can intervene and still cure you." Though it was taking place exclusively in California, Sharon knew that this was a viable option for her.
Sharon got in touch with study coordinators, who told her she would need to travel to California every 90 days over a two-year period in order to participate. As a Virginia resident, the travel costs were steep for Sharon, but she and her family managed to raise some travel funds using a GoFundMe campaign. Sharon made two trips for in-person site visits, but the travel remained prohibitively expensive, and when news came of a similar trial at the Penn Abraham Cancer Center in Philadelphia — the CLEVER trial — she enrolled and transferred to that site.
Now, after two years of continued participation in that trial, Sharon has one more site visit to go. She is in remission now, something she attributes to the trial itself. During the study, which investigated dormant cancer cells in bone marrow, researchers discovered lingering cancer cells in Sharon's system, and she received additional chemotherapy at Penn while participating in the trial. She has nothing but fondness for the team of doctors and nurses that attended to her at Penn: "The whole team, I have zero complaints," Sharon says. "To be honest with you, when my time is up not to go back, I'll just probably make up an excuse to go back."
Bringing Hope — and Baskets
Though her role in Philadelphia is coming to an end, Sharon has found a new one in the realm of patient advocacy. "While I was in the clinical trial, I [started] researching," she recalls. "If they wanted to get in a clinical trial, how many people can just say, 'Okay, I'm going to California every 90 days?'"
Sharon began looking into enrollment statistics during her time at Penn, including the racial makeup of participants in clinical trials. "Just like I did my research about cancer and chemo, I started doing my research on that," she says. While she was at the study site, Sharon would give out baskets of helpful supplements and goodies to other patients, and staff members began to take notice. "One of the nurses at Penn suggested, 'Why don't you do a nonprofit? All of this does not have to come out of your pocket.'"
Not long afterward, Sharon established Saving Pennies 4 A Cure/Trials Of Color, a nonprofit organization helping cancer patients and survivors of triple-negative breast cancer across the United States. Sharon and her team work directly with patients and their families, educating them about cancer care and advocating on their behalf. She continues to distribute baskets to patients and families, each containing more than $300 worth of aid. She also consults with patients about clinical trial options, and advocates on national and local platforms for improving trial enrollment numbers for minority groups, so that all patients can have access to all available treatment options.
Sharon's journey, though fraught with anxieties and frustrations, has led her to a place where she is empowered to help those who are on similar journeys, and who likely feel the same emotions she felt as a patient. Through her direct efforts, she is bringing awareness and hope to the patients and families who need it most.